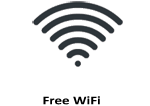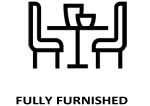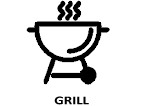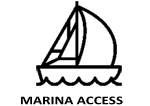 5-star Cottage Rentals on Lake St. Clair
Whether you're looking for a family vacation, fishing trip, romantic escape or getaway with friends, The Cottages at Northpointe is the destination for you.

Located at the northernmost point of Lake St. Clair's Anchor Bay within Northpointe Shores Marina and 2 miles east of New Baltimore. Guests enjoy this peaceful spot on the lake and the beautiful sunrises and sunsets. You won't find cleaner, or nicer, accommodations on the lake!

Being part of the marina grounds has its advantages! A free boat launch and dry wells are available for guests. (Wet wells can be rented.)

Situated just a few short minutes to I-94, The Cottages at Northpointe is conveniently located less than 60 minutes from Detroit to the south, less than 40 minutes from Port Huron to the north and less than 90 minutes from Ann Arbor to the southwest. You will not find a more central place to stay while exploring all that Southeast Michigan has to offer. Additionally, Canada can be easily reached by crossing the Blue Water Bridge in Port Huron.
People say the nicest things…
We stayed at the cottages and were BEYOND pleased! Completely renovated, beautiful high end finishes, clean, clean and clean accommodations! We stayed in the smallest of the cottages (last min trip) the photos are accurate. We talked to boaters coming in and out, to the staff, stared at the water AND while we could have gone out to dinner we loved it so much there we decided to GRILL in..yes bbq grill included. This place is such a gem!
—Lynn H.—
We spent 3 days at the cottages and the experience was fantastic! Very clean and quiet with an amazing view of the lake and marina. The Host, Andy, was very friendly and went out his way to make our stay a great experience. Highly recommend for a summer getaway! We will definitely be back next year!
—Steve S.—
My husband and I just left this morning, we have spent the last 10 days in Cottage #2. It was beautiful, the decor, the deck and oh the view from the beautiful very comfortable deck is breathtaking. We came to fish, had our boat right in front of us, totally convenient. If I ever come again I would most definitely be staying here. It was fully stocked with everything you needed and more. Everyone there went out of their way to make us welcome and to let us know if we needed anything they would be there. Our first morning we hadn't had time to get groceries, so we walked over to the stone house and we got to meet the owner who was as friendly as ever and we got coffee. We had an issue with the internet (nothing major) went off on the living room TV. Made a call to Andy and he never stopped till it was quickly fixed. Another funny thing happened with the fire alarm and again Andy answered his phone with the first call. The landscaping and flowers are gorgeous, so if you're looking for nice, clean place to stay DO NOT pass up staying at the cottages. Thank you for making our stay wonderful.
—Deb C.—
The Cottages at Northpointe
14077 Dixie Highway
Ira Township, Michigan 48023
586-371-2680
Reservations